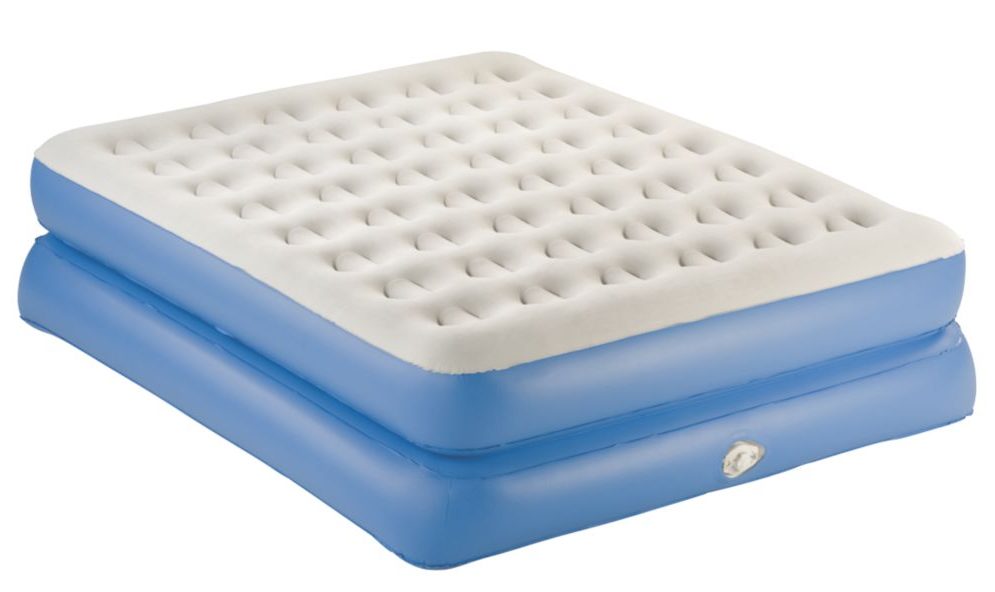 Sit, sleep and relax with the new AeroBed Raised Queen with Pillow Support and enhanced durability. The materials have been hand selected to provide luxurious comfort and support as well as superior durability and puncture resistance. The improved strength and performance have been crafted through extensive research and development offering you the ultimate sleep experience. Inflating and deflating the bed has never been easier with its hands-free built-in pump which provides inflation or deflation in about 2 minutes with just the turn of a dial. The headboard provides neck and head support while keeping pillows in place while the elevated, velvety soft sleep surface is ideal for those guests who may have difficulty getting up from a mattress that's positioned too close to the floor. The AeroBed Raised Queen with Pillow Support is the next best thing to giving your guests your own bed!
Recommended Retailers
Price history and price alert


-
Comfortable enough for home use!
This product ranks top when it comes to height, stability, comfort, and bounce - which are all qualities to look for when selecting the best air mattresses for camping. It's also incredibly convenient, with the ability to inflate, adjust, and deflate with just the touch of the button. Perfect after a busy day.