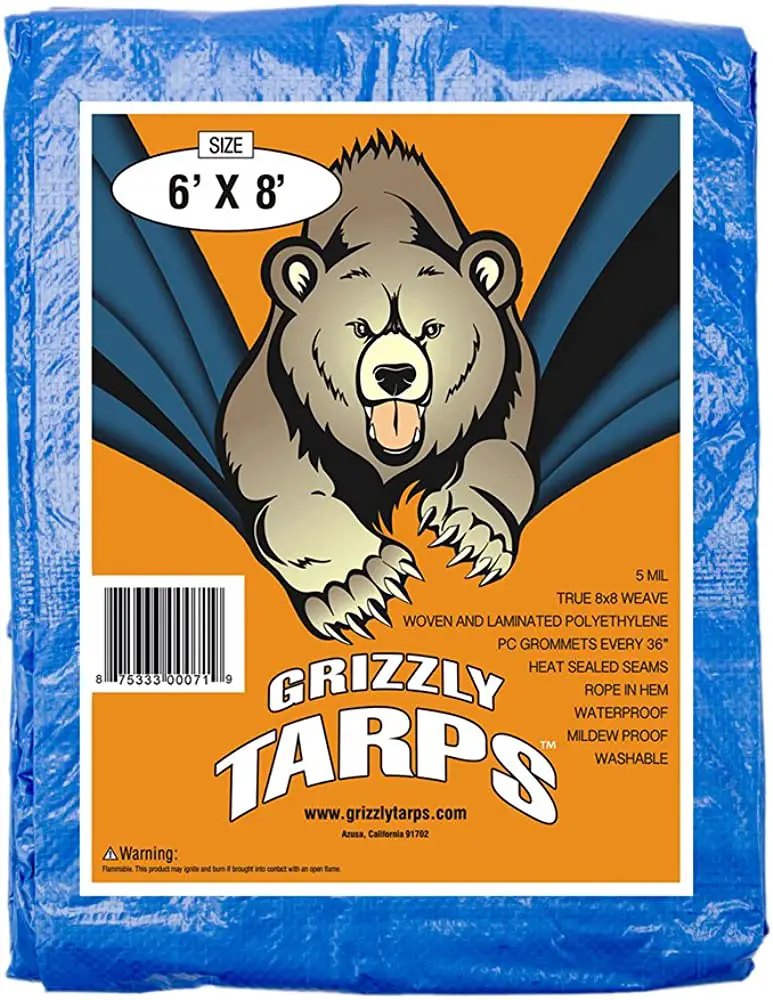 Grizzly Tarp Details:
True 8×8 weave 5 mil thick waterproof tarp
Lighweight washable and mildew proof with rope in hem
Woven and laminated polyethlene with heat sealed seams
Supplied with built in grommets every 36″ to allow for secure tie downs
Can be used as protection for boats, cars or motor vehicles, providing shelter from the elements, ie., wind, rain or sunlight for campers, as an emergency roof patch material for homeowners, as a temporary pickup truck bed cover, and for a ground or drop sheet.
Recommended Retailers

$12.99
September 22, 2023 3:14 pm
×
Product prices and availability are accurate as of the date/time indicated and are subject to change. Any price and availability information displayed on Amazon.com (Amazon.in, Amazon.co.uk, Amazon.de, etc) at the time of purchase will apply to the purchase of this product.
5 new from $12.97
Price history and price alert

Didn't find the right price? Set price alert below
Lowest price Product: B-Air Grizzly Tarp Multi Purpose Waterproof Tarp - $12.99
-
True 8x8 weave 5 mil thick waterproof tarp
Heat sealed seams, grommets every 36" for tie downs - great product for protecting your "stuff"!
PROS
Price - Comparable to other brands
Features - Water resistant, sturdy, durable
Quality - 5 mil thick polyethelene
CONS
As with any tarp, they wear over time. If left to the elements for extended periods, their lifetime will diminish.