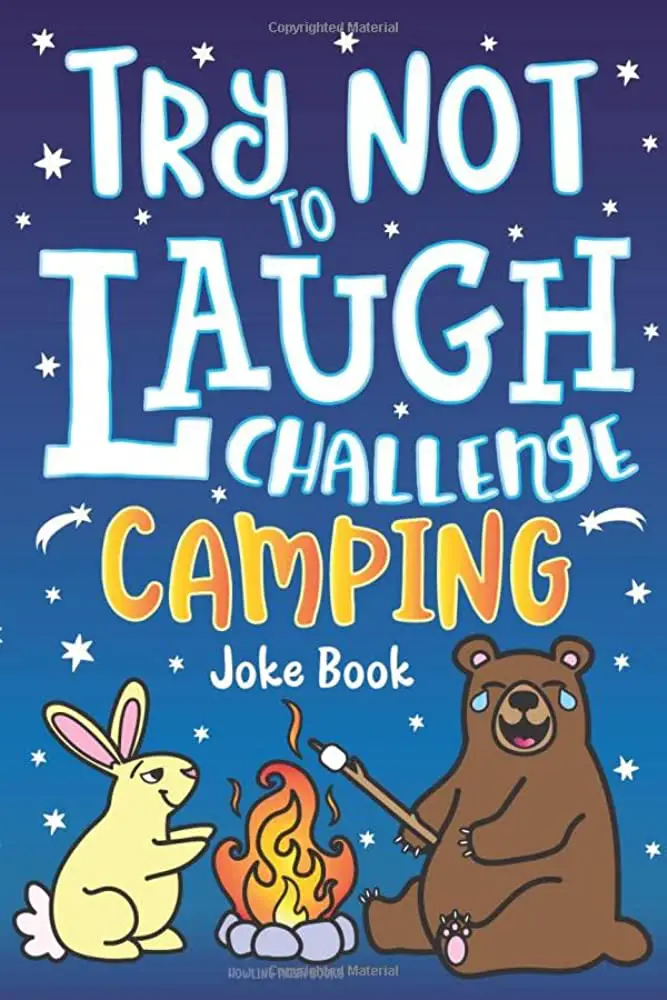 Try Not to Laugh Challenge Camping Joke Book Details:
Hike right into the Wilderness with these LOL Camper-Approved Jokes that the Whole Family will Enjoy!
Funny Outdoor Jokes, Silly Nature Riddles & Punny Knock-knocks about Camping, Hiking, Backpacking, Bigfoot, Bugs, Wildlife, & Glamping!
Play the Popular Try Not to Laugh Challenge Joke Game!
A Really Fun Interactive Game for Kids, Teens & Adults! OR Read Jokes to Each Other While you Travel or Read This Book for Lots of Campfire Chuckles!
Great Activity for Summertime, Summer Camp & Camping Trips!
Put this Joke Book on your Packing List for Your Next Outdoor Adventure!
Great Gift for any Budding Comedian!
Recommended Retailers
Price history and price alert
-
Camping Joke Book
Jokes, Riddles, Silly Puns, Funny Knock Knocks, LOL Outdoor Theme Activity for Camping Trips
PROS
Price - Under $10!
Quality - This is perfect for your next camping trip. Highly recommend
Ease of Use - Open, read, enjoy...