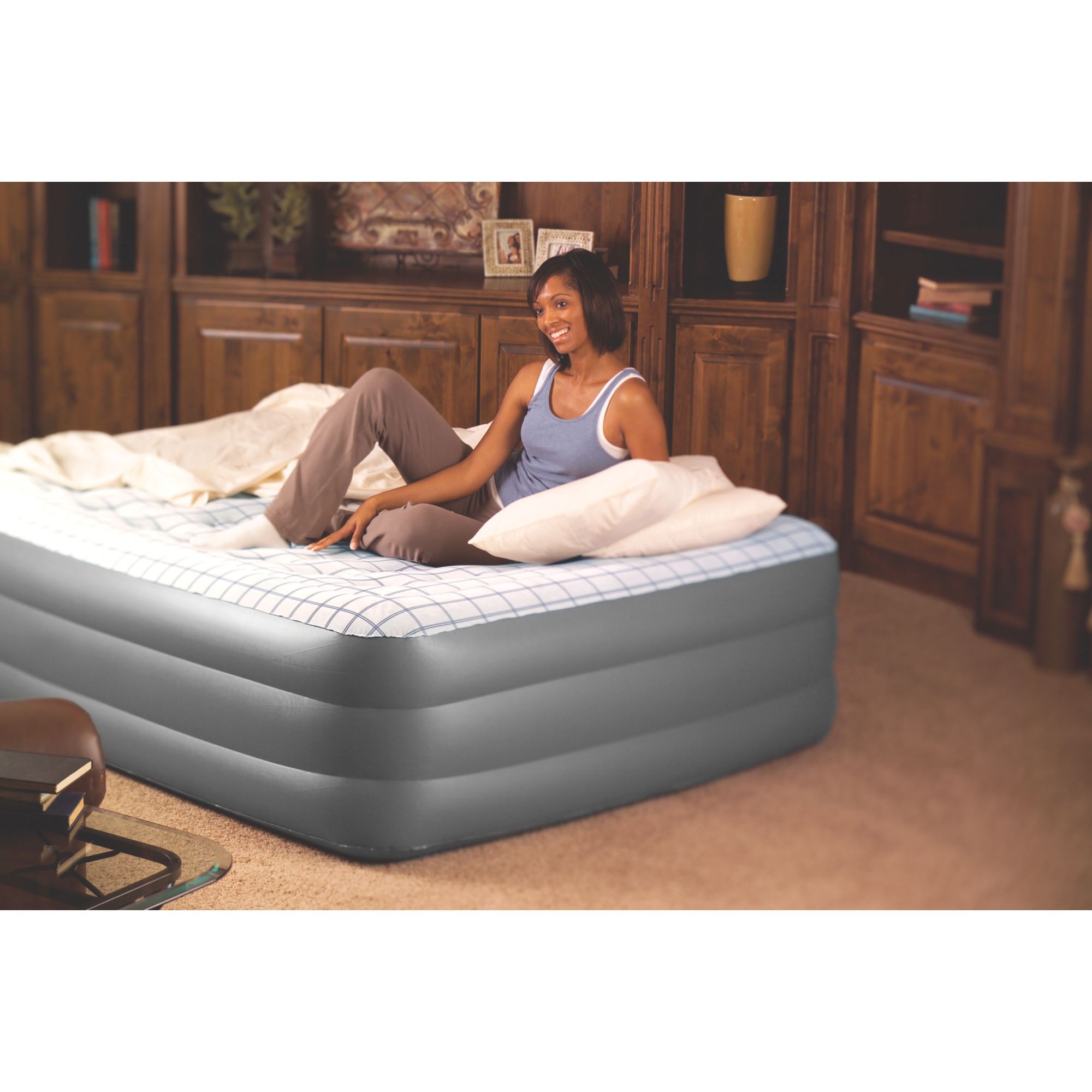 Sleep soundly in minutes with a Coleman® Quickbed® Queen Double High Airbed with Built-in Pump. Heavy-duty PVC construction and 35 comfort coils provide durable support and stability. A built-in 120 volt pump makes for fast inflation in minutes. With durable PVC construction and the Airtight® System, your airbed is guaranteed to keep its customized firmness all night long, and an included zippered carry bag stores the bed for easy transport.
• Fits standard queen size sheets
• Double high height makes getting in and out of bed easier
• 35 comfort coils for superior support
• Built-in 120 volt pump for inflation in minutes
• Double Lock™ Valve for quick inflation and deflation
• Airtight® System is guaranteed not to leak
• Convenient Wrap 'N' Roll™ Storage System
• Inflated dimensions: 78 in. x 60 in. x 18 in.
• 1-year limited warranty
Recommended Retailers
Price history and price alert

Didn't find the right price? Set price alert below
Lowest price Product: Coleman Premium Double High SupportRest Airbed with Built-In Pump - $109.99
-
Comfortable enough for home use!
This Coleman Premium Double High SupportRest Airbed with Built in Pump is easy to set up and inflate. Lasting comfort!
PROS
Price
Quality
Ease of Use
CONS
Requires a power source to use built-in pump