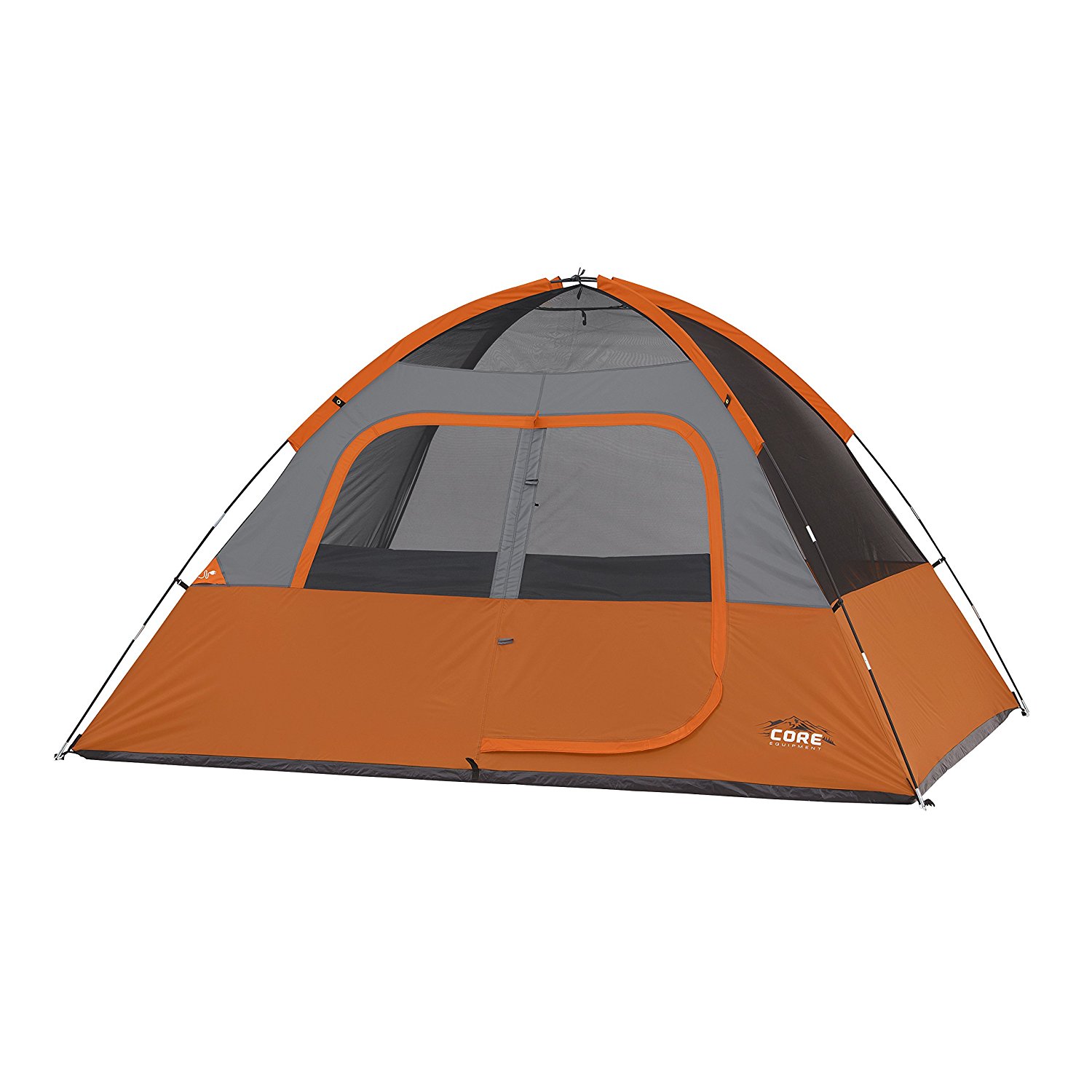 The CORE 6 Person Dome Tent 11′ x 9′ features Core H20 Block Technology- water repellent fabrics with active bead technology for faster water runoff paired with sealed seams and rain-resistant door/window seals. The fully-taped rain fly is removable in warmer weather to expose panoramic mesh windows and ceiling.
The advanced venting system uses the adjustable air intake vent designed to draw in cool air from the ground while the mesh ceiling allows hot air to escape keeping you comfortable all season.
This six person dome tent also features zippered privacy panels on doors and windows and keeps your gear organized with the included gear loft with lantern hook and organizer pockets.
Recommended Retailers


Price history and price alert

Didn't find the right price? Set price alert below
Lowest price Product: CORE 6 Person Dome Tent 11' x9' - 0.00
-
Easy set up in under 10 minutes!
This CORE 6 Person Dome Tent 11' x9' is super fast to set up. Many reviewers say it sets up in less than 10 minutes... by ONE person! Spacious design.