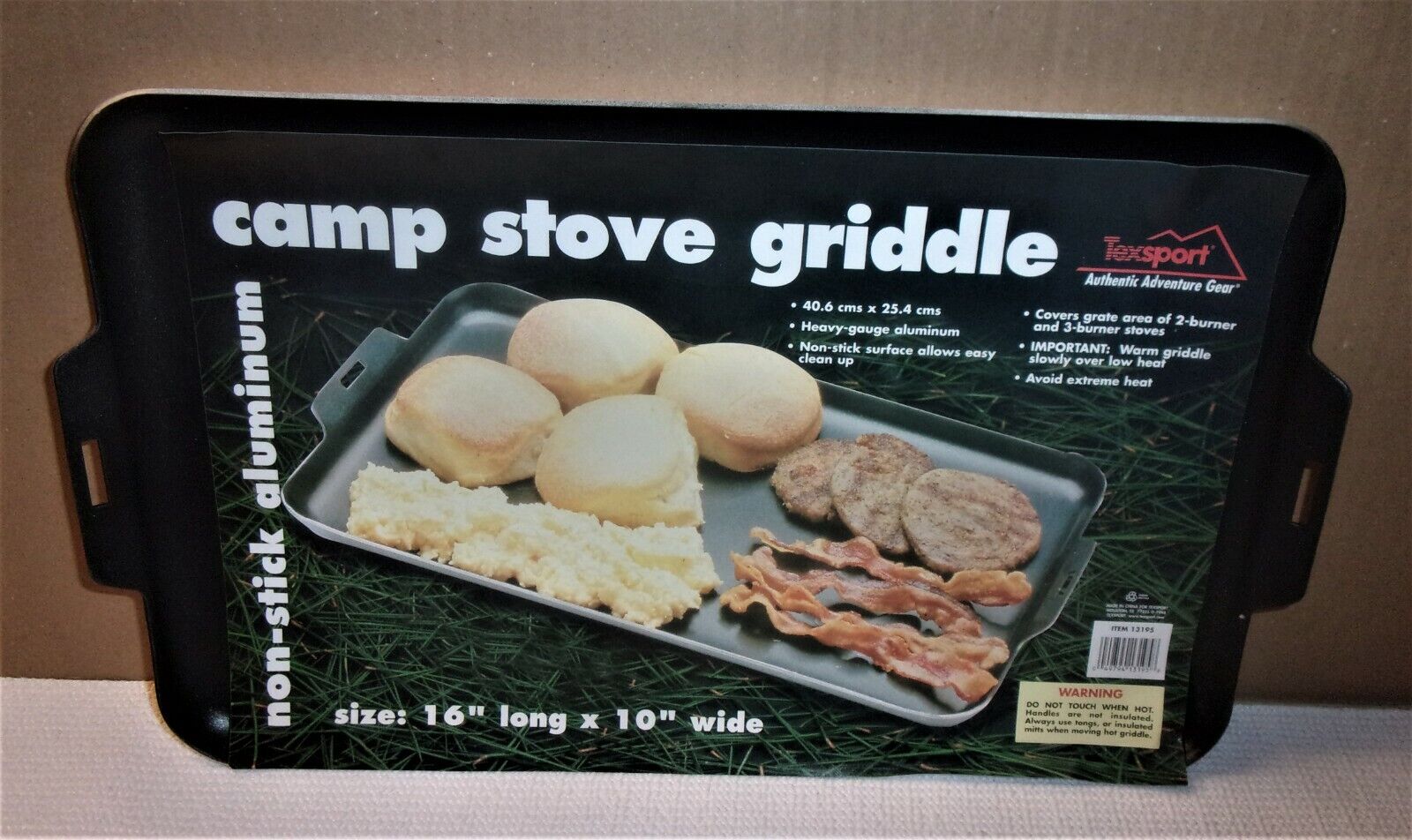 Texsport Heavy Duty Aluminum Non-Stick Griddle Details:
16″ x 10″, Covers Grate area of Two and Three Burner Camping Stoves
Made from Heavy-Gauge Aluminum
Non-Stick Surface allows for Easy Clean-Up
Convenient Carry Handles, Durable and Lightweight
Ideal for preparing both indoor and outdoor meals
Recommended Retailers

Price history and price alert

Didn't find the right price? Set price alert below
Lowest price Product: Texsport Heavy Duty Aluminum Non-Stick Griddle - 0.00
-
Campfire Griddle
Nonstick griddle perfect for outdoor use as well as indoor. Grilled cheese to burgers - this one does it all!
PROS
Price - Around $20 and well worth it
Quality - If not abused (scratched), the nonstick surface is a must for the outdoors
Ease of Use - Cleans with warm water and soap
CONS
Nonstick surface may scratch if abused and griddle should not be used.