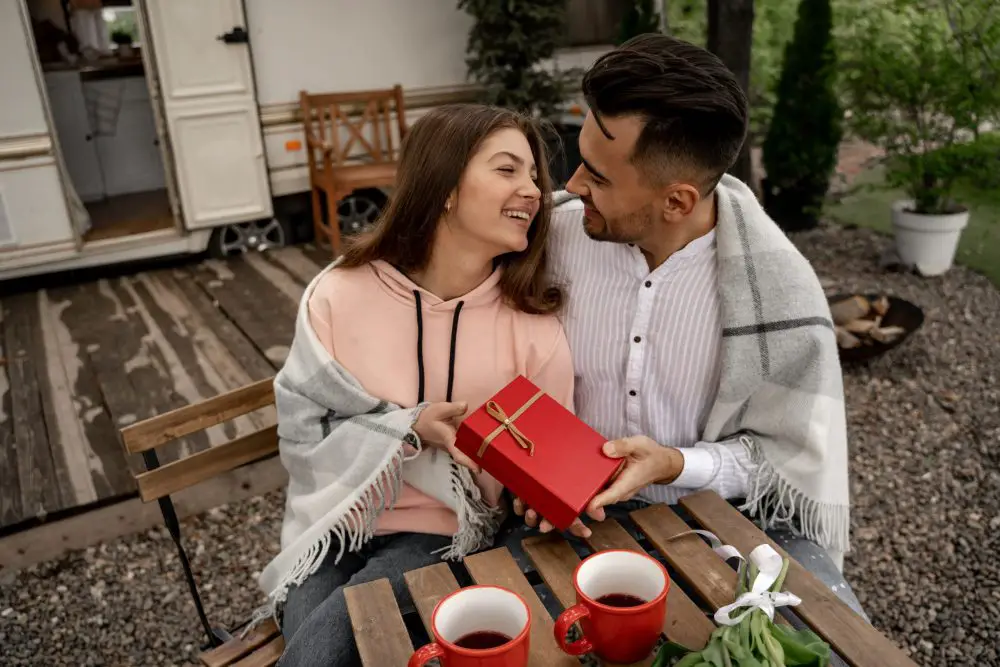 Are you looking for what to buy your outdoor enthusiast?  Whether it's for a birthday, Christmas, or a graduation, we've got fantastic camping gear ideas!  Following are our top picks for children, women, and men.  Remember:  time together is the most precious gift.  We encourage you to spend that time outdoors!
Camping Gear for Children
Children won't be super excited about receiving a tent or a sleeping bag – probably.  BUT they'll love some camping-themed games, books, and toys.  These are perfect for anytime of year and can be played indoors or out.  (Within reason, of course.)
Gather around the campfire (or the living room) and share some camping jokes.   Our favorite is the Try Not to Laugh Camping Joke Book.  There are several ways to involve even the youngest campers in your group.  And older adventurers will be amused as well.  Lots of hilarious outdoor jokes, goofy nature riddles, and funny knock-knocks about camping will amuse children of all ages.
Looking for something to add spark to your nights?  Try Magical Flames!  All you do is toss a packet into the campfire.  The fire's flames will change colors for approximately an hour.  A note of caution:  adults must supervise children.  Magical Flames are not for children's use, but rather for their enjoyment.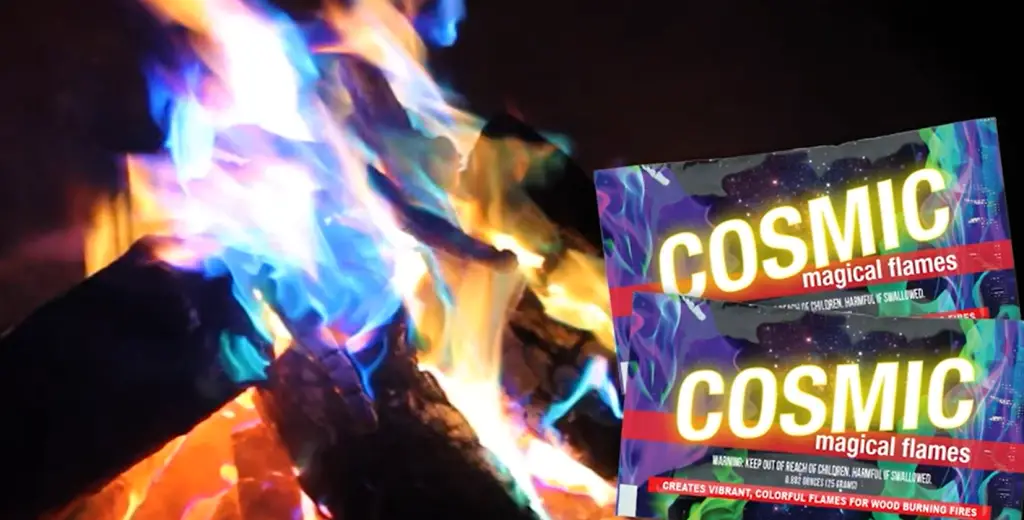 A cute camping toy set is great for getting younger kids excited about going tenting.  Bonus for this gift is they travel well and clean easily if brought on your trip.  Wee campers will enjoy setting up their toy tent site at the campground.  This toy offers a great opportunity to teach tenting safety.  For instance, the firepit should not be too close to the tent.  You get the idea!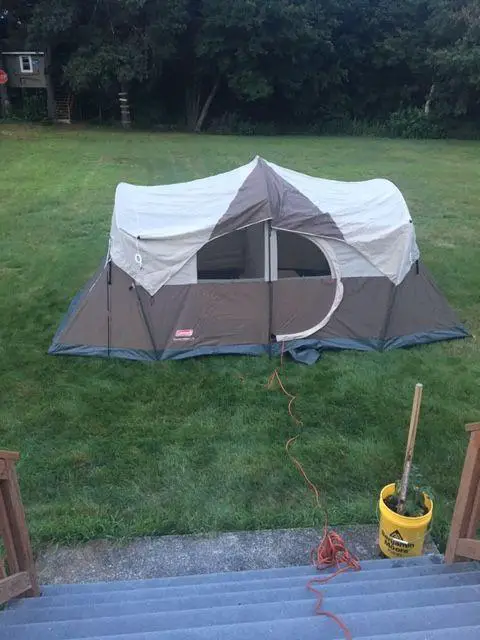 Camping Gear for Women
Women want comfort when they camp.  Plain and simple.  A female's version of comfort usually is different than a male's.  Point in case:  having a great sleeping bag and a large enough tent will keep the females on your outing happy.  If you're in the market for either a new sleeping bag, we've done some comparisons which will help you narrow down your options.  As for a comfy tent, we think this Coleman Weathermaster is a winner.
Make your fellow female camper feel like a queen with an insulated tumbler.  This one is stainless steel and comes in a rose color.  Quite snazzy.  Pro tip:  never ask what's in her tumbler.  😉
Being cozy makes an outdoor adventure perfect.  Easy to do when you're wearing warm pajamas.  We love the pocket – it's perfect for carrying a tissue or chapstick.  And the cute bear pattern is sure to seal the deal!
Writing down camping memories is a must.  Reflecting and remembering outdoor adventures is a bonus and easy to do with Journals Unlimited Camping Journal.  On several trips, we've gathered fallen leaves to press between the pages.  This journal is also great for quick sketches. We think the best feature are the hard front and back covers which keep the pages tidy.
This t-shirt is a no-brainer as a gift.  We love the sentiment – she will too!  It's made of 25% cotton and is preshrunk for a good fit with minimal shrinkage.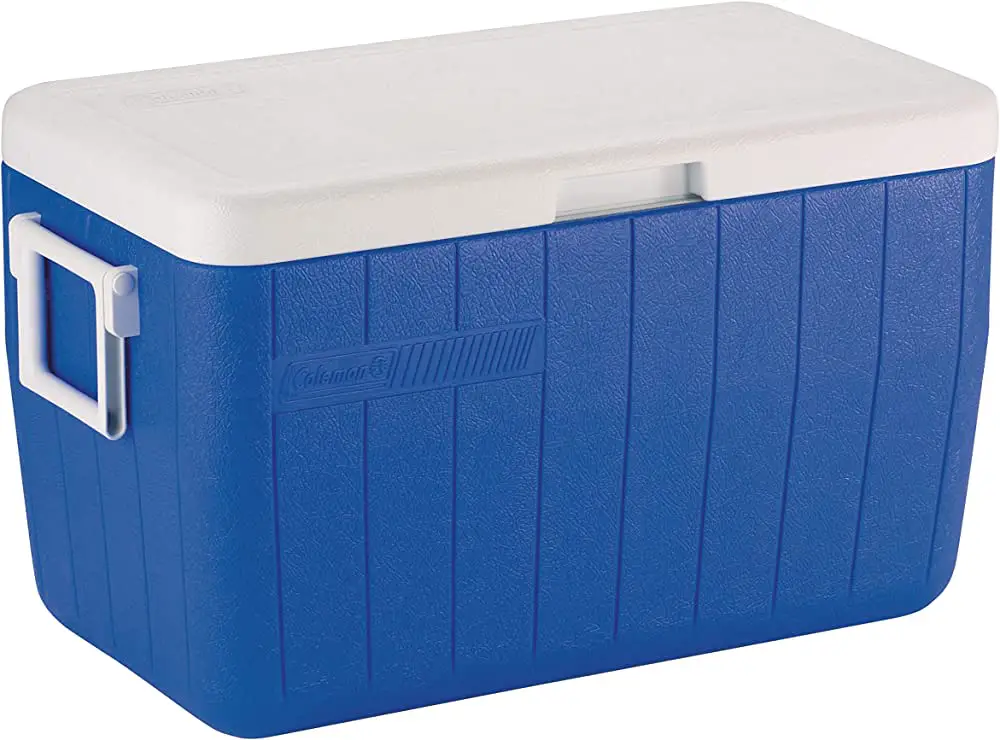 Camping Gear for Men
Men want a place to sit.  They want it to be comfortable.  And, yes, they do like their chairs to rock.  But don't call them 'rocking chairs' or you may get some hassle.  Ha!  Click on over to our chair archives.  We've narrowed down our favorites and listed the highlights.  Happy browsing!  Or, just go with this oversized padded chair.  The men in your life will love this gift!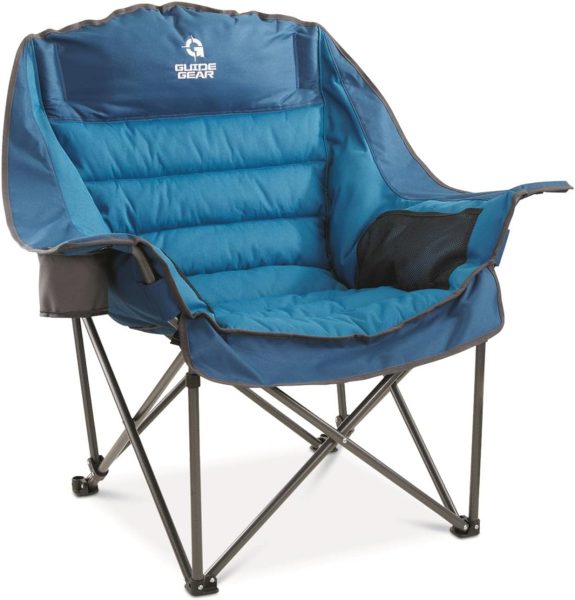 Guys also like to have their beverages cold.  Yup, coolers make the list for a great camping gear gift.  This one holds 45 cans!  While you're shopping for coolers, grab one of these cooler lights.  Game changer for nighttime beverage consumption.
Socks!  Guys like warm feet too.  Actually, everyone does!  These are made of a soft cotton blend which is perfect for warm weather camping.
Camping Gear Practicality
Above we've listed some practical, some fun, and some over-the-top ideas for camping gear.  We hope our thoughts have encouraged you to adventure outside.  The benefits of camping, of being in nature, are usually the best medicine for what ails ya!